I'm heading to Hong Kong again this week, which reminded me that I'd written a fun travel guide for "The Daily" back in 2012. Unfortunately The Daily is no longer in business, and the original post is no longer online, so I figured that means I can repost the article here! Which also means I can post the full, unabridged version, never before published in entirety, along with all the submitted photos, not just a select few. So, here we go…
Introduction
Hong Kong. China-lite. Asia for beginners. No matter how you see (or perceive) Hong Kong, the undeniable truth is that it's a land of tense history, a city enjoying a middle-aged identity crisis, and both business- and party-central. The primary language of China is Mandarin Chinese, yet on the streets of Hong Kong, the callous-handed workers that support the critical foundation of the industry of tomorrow speak Cantonese. Visiting global businessmen and women communicate, debate and negotiate in English. It's a land of mixed yet separated identities and a collision of east and west, an explosion of culture and language, tastes and smells, old and new, a place where even educated Chinese are separated from common man by common language.
I love it there. Wherever in the world I travel, I go to witness the people, absorb the culture, and eat the food. Everything else is secondary. Museums, shopping, temples, historical tours… those can wait. I want to walk the streets, explore the markets and eat everything from street food to the finest restaurants. This is what traveling is to me, and Hong Kong is one of the best cities for it.
If you've never traveled to Hong Kong, and certainly if this is your first visit to Asia (Hong Kong is the perfect city to ease yourself into the foreign world on the other side of the east/west divide), you'd be forgiven for thinking that to experience the city you had to only seek out won tons, noodles and other traditional "Chinese food". But to do so would be a disservice to yourself and your stomach. Yes these staples are critical components to the food culture of Hong Kong, but to fully embrace this destination you have to appreciate that the city is truly a melting pot, full of immigrants from all corners of the globe who came for a week and never left, set up shop and have found their niche. What follows is a mish-mash of experiences, crammed into the evenings and weekends of a two-week business trip, presented for your sampling. Join me on a tour of the world, without leaving the 426 square mile island of Hong Kong (well, maybe once or twice, but only to seek out an elusive noodle shop or languish in a spot of solace from the hectic city).
Food
Western Breakfast
No matter how hard-core of a traveler you are, finding a spot of comfort food can be a source of grounding; a calm before the storm. The Flying Pan (no, that's not a typo) is a classic American diner where you can breakfast-up on fried eggs and bacon, white toast and bad coffee, 24-hours a day. The joint looks like it was picked up in middle America but passed through a Douglas Adams book before landing in Hong Kong, complete with stars and stripes and a CD jukebox. Whether you just stepped off the plane or are stumbling out of a bar in need of some down-home grease to fight back the morning sunlight, their doors are always open to you.
LOCATION: Empire Land Commercial Building, 3rd Floor, 81-85 Lockhart Road, Wan Chai, Hong Kong, +852 2528 9997
Dim Sum for Tourists
You can't go to China and not have Dim Sum, or they won't let you leave the island. One of the most famous is Din Tai Fung in Causeway Bay, where from the entrance you can ogle the chefs behind glass preparing an endless stream of steamed crab roe and pork dumplings, spicy shrimp and pork wontons, and countless other delectables that you'll want to pack your spare stomach to enjoy. It's a Michelin star eatery that more evokes the aura of a Chinese-American mega-restaurant than that of a quaint local hideaway, yet the lack of ambiance is quickly forgotten as the first soup-filled dumpling explodes in your mouth, burning your tongue as you desperately slurp air lamaze-style to cool the searing salty liquid and swallow a perfect flavor combination.
LOCATION: 68 Yee Wo Street, Hong Kong, +852 3160 8998
Dim Sum for Locals
For the truly adventurous (if you can find a seat), Lin Heung Tea House in Central has a more traditional feel; less white-cotton-napkin and more wipe-your-hands-on-your-pants kind of ambiance. Waitstaff push carts toppling with bamboo steam baskets around the restaurant, and you take what you want. But be prepared for some surprises; no one is going to indulge your "hmm, which do you recommend?" mannerisms here, and you're as likely to bite into a sweet pork steamed dumpling as you are to gnaw on a whole chicken foot. Go with a Cantonese speaking local if you can, and place yourself in their capable hands. Diners are known to rush the kitchen when a favorite dish briefly becomes available, and without a little help, you, dear tourist, don't stand a chance.
LOCATION: 160 Wellington Street, Central, Hong Kong, +852 2544 4556
Russian Night
One evening on my first visit to Hong Kong many moons ago, we found a quaint Russian restaurant to fill our bellies, then stumbled out many hours later stuffed with hazy memories, iced vodka, and a promise to return. I remembered the main dish being less than remarkable, but the caviar and iced liquid happiness was sublime. It took a little sleuthing to find the place, which was hiding in plain site in the popular Central district, so this trip I was happy to corral my friends into a night of vodka-soaked gratification at Ivan the Kozak. For your dining pleasure, the vegetarian main dishes are better prepared than their meat counterparts, which universally seemed to border on overcooked. Even if you don't stay for dinner, splurging on a bottle of vodka and plate of caviar will absolutely make your night.
LOCATION: 46-48 Cochrane Street, Central, Hong Kong, +852 2851 1193
Noodles
Years ago I watched Anthony Bourdain ("No Reservations") wax poetically on noodles hand made by an old man, a bamboo pole and a dying art. He's coy about the location, and searches to track it down have been fruitless. I thought I'd located it this time—until I re-watched the show and realized I'd found an entirely different place featured in the same episode! But Long Kee noodle shop in Mong Kok is sure to satisfy any noodle aficionado. Due to various phonetic (pinyin) translations it has multiple names making it harder to find. Look for a window in the wall that displays 龍記 (Dragon's Place). The menu says Dragon Noodle Shop, and the odd collection of bodybuilding photos on the walls confirms you've found it—and the bodybuilding owner will happily pose for your camera as you slurp the simplest, most divine noodles.
LOCATION: 104 Hak Po Street, Mong Kok (mainland), Hong Kong, +852 2390 3990
Sushi
You go to Japan for great sushi. Or California. Or New York. But Hong Kong? Why not… there's an abundance of amazing food there, so how about some raw fish? For a pricey-but-worth-it sushi meal, check out Sushi Shin in Causeway Bay. Exceptionally fresh and delicious, washing it down with a bottle of cool sake can be a refreshing way to waste the afternoon away. The lunch specials are a decent deal, but you'll likely be tempted by the gorgeous display and want to pick and choose.
There's plenty of cheap sushi in Hong Kong, too. I love me a good conveyer-belt sushi joint—sit down at Dozo!, watch the food roll by, grab what you want and pay by the color of the plate.
LOCATIONS:
Sushi Shin, 110-114 Tung Lo Wan Road, Causeway Bay, Hong Kong, +852 2398 8000
Dozo! 44 Lyndhurst Terrace, Hong Kong, +852 2581 1338
Egyptian
The fetchingly nicknamed "rat alley", (Wing Wah Lane) off Lang Kwai Fong houses a collection of unique restaurants in the Central district of Hong Kong. Felfela is an Egyptian eatery where you can cool the evening humidity with frosty cold beers, plates of hummus and baba ganoush, the most divine dolmas, and perfectly seasoned lamb chops. Then, slowly digest your feast while inhaling shisha smoke through a well-tended hookah, a deliciously calming toke that even non-smokers can enjoy without searing their lungs. It's a tasty treat that leaves your head mildly swimming, instantly erasing any of life's stresses. Try to secure a table with a bench, so come hookah-time you can nest into the pillows, put up your feet, and relax in the humid heat while the shop owner dances in the streets to draw in (or scare away) more customers.
LOCATION: Wing Wah Lane, Central, Hong Kong, +852 2840 1140
Chili (Spicy) Crab
You may have had chili crab in Singapore, but Hong Kong has its own variety of the colorful crustacean; lighter on sauce and much, much heavier on the garlic. When the meal arrives buried in a pile of crispy brown stuff, it may take a moment to realize that there is about a kilo of stinking rose staring you in the face. It's far milder than what you may be used to at home, so shoveling heaping spoonfuls of crunchy goodness into your mouth won't scare away your colleagues the next morning. Under Bridge Spicy Crab in Wan Chai will not disappoint with its array of crabby goodness. Arrive early enough and you'll see the boxes of live crab on their way to the pot! Just don't wear your Sunday best to this meal—you'll be dribbling, spilling and splashing all over yourself throughout the evening.
LOCATION: 421-425 Lockhart Road, Wan Chai, Hong Kong, +852 2893 1289
Champagne
Feeling the need for a little Western indulgence? Head to the SoHo expat district (that's South of Hollywood Rd.), where you can find everything from Sunday brunch to fish and chips to bubbly champagne. For the latter, check out Flutes on Elgin Street. On "Moet Monday", you can enjoy a reasonably priced glass of Moet & Chandon and a "three meat platter" which is a surprisingly delicious and authentic selection of european cured meats and French bread. If you sit inside the chilled galley-shaped café, you could imagine yourself in London or New York or Berlin. Sit at the front though, and sip your cold bubbles while icy air-conditioning washes over you from behind and damp, searing heat pummels you from the front; a constant reminder that Hong Kong, your hot, sweaty mistress from the east, is waiting just outside the door.
LOCATION: 27 Elgin St, Soho, Hong Kong, +852 2810 0005
Must See & Do
Sai Kung
For a break from the city, take the subway to Choi Hung on the Kwun Tong line, find exit C2, and follow the crowd to minibus 92 or 96R. The twisty ride to Sai Kung leaves the smog of Hong Kong in the rearview mirror to reveal a sleepy fishing village less than an hour but a million miles away from the island. As you wander the docks, you'll be amazed (shocked… appalled… insert reaction here) at the variety of seafood on display—and the crass methods it's presented to you. If you're used to American sensibilities of treating our animals-to-be-food better than we treat our poor, offering our prey (eat, prey, love?) tender loving happiness, you may not like what you see in Sai Kung. Dozens of crab and lobster and massive prawns, sea snails and invertebrates and countless unrecognizable creatures of the deep, all freshly still kicking from their morning capture, are crammed into aquariums awaiting the inevitable death by fire. It may be hard on the western soul, but suck it up, buck-o. You're in their land now, so leave your sensibilities at the border and dig-in up to your elbows. They've been doing this longer than we have, so just roll with it. Drown your guilt in fresh seafood and beer. It's worth it.
Wet Markets
Wet markets, called so because of the wet floors from constant washing, are a way of life in Hong Kong, can be found all over the city, and are an absolute must-see for any visitor. Even if you're not buying, you can still enjoy the excitement and visual feast of these stalls. The buyers and sellers are working fast and furious, so look all you want, but stay out of the way! All types of meat and fish and veg are on display, most of the sea life still flopping, much of the meat recently slaughtered. In the west we tend to be exceedingly paranoid about germs and wouldn't dream of hanging a freshly slain carcass in the open air for hours on end, but somehow that doesn't matter here. And clearly with a population of 7 million and growing, the populace isn't dropping from eating well-exposed meat. Some playful vendors, sensing trepidation on a tourist's face, may have some fun with them and point out the bloodiest offal just to see their shocked expression, but other than that you'll be ignored or simply shooed away if you're blocking traffic. Bring your camera but respect the locals; some aren't so happy to have their photo taken, while others may even smile for you.
Foot Massage
In a city ripe for walking (you can take the MTR subway, but you'll miss a lot) by the end of the day you'll have hoofed many miles of concrete jungle, much of it on steep inclines. Your dogs will be barking, that I can promise you. But there's a great remedy in Hong Kong; the readily available on nearly every street Foot Massage. There's no point in recommending one over another; the cheap ones are everywhere and by the time you decide you need one, you won't want to walk any farther to find it. Just pick one and go. Your feet will be soaked in tea and a cup of the same will be offered to drink (not from the same pot… well maybe not). An aggressive massage will ensue, and once you roll your quivering eyes back down from inside your skull, you'll be ready to wobble out and face the streets once again.
If you prefer something upscale and luxury, check out Gao's Foot Massage in Central. They have loads of space and do full body massage as well, and you'll be truly pampered there. You'll also have english speaking staff available, which is not as likely in the cheaper parlors. Of course, it's easy enough to walk in and point and get what you want.
LOCATION: Gao's Foot Massage, 15/F, Century Square, 1-13 D'Aguilar Street, Central, Hong Kong, +852 2810 9219
Other things to see and do
A great place to buy antiques (real and fake) is the Cat Street Antique Market, on Upper Lascar Road. It's also the place to find all the trinkets and bobbles that you'll want to bring home for friends to clutter and collect dust on their shelves. Bargains can be had and you're expected to negotiate, but if the price is too good to be true — it probably is. If you're seeking solace in the middle of the city, a walk through the Hong Kong Zoological and Botanical Gardens will set your mind at peace. An abundance of birds, mammals and reptiles in over 40 enclosures will help you quickly, if only temporarily, forget about your 7 million neighbors just outside the gates. If you are up for wandering and exploring and getting lost down endless alleys of shops and market stalls, set aside an afternoon to discover Sheung Wan, and bring your camera. It's where you'll see more of the old Hong Kong, with less steel-and-glass and more real history, shops and life. First time visitors should take the funicular Peak Tram up to Victoria Peak to take in the views, but try to pick a blue sky day to go. The lines can be long and you don't want to kill an afternoon just to see a wall of smog.
Travel
Where to Stay
Hong Kong has no shortage of hotels of all levels of luxury and price, but if your trip will take you there for a week or more, consider a serviced apartment instead. You'll have many of the luxuries of home, including a kitchenette, couch and table, separate (or at least separated) sleeping room, laundry facilities, and more. The Shama Serviced Apartments, found in a variety of districts in Hong Kong, offer all this and more (think roof garden; total solace above the busy city to chill out on), and can be more affordable than a hotel for a longer stay. Plus, when you tire of restaurants and just want to heat your own dried noodles from the 7-11, stock up your mini fridge on cheap beer, or even get takeout, you can do it.
For more budget-conscious travelers, the Marriott Courtyard Hong Kong on Connaught Road West works just fine, and many rooms overlook Victoria Harbor. It's not in the middle of all the excitement, but the price is fair.
If you want something more modern and hip, check out the Mingle hotels, with names like Mingle with the Star and Mingle on the Wing. Located throughout Hong Kong in the trendier districts, you'll dig the vibe, man.
CONTACT:
Shama Serviced Apartments, http://www.shama.com/
Marriott Courtyard Hong Kong, http://www.marriott.com/hotels/travel/hkgcy-courtyard-hong-kong/
Mingle Place, http://www.mingleplace.com/
Getting There, Getting Around
Getting from the Hong Kong airport into the city and back is incredibly easy. The MTR train runs every 10 to 12 minutes, takes less than half an hour and costs $100 HKD each way (about $13 USD). Once in the city, you can take a cab anywhere you need, or continue on the excellent public transport system. The MTR subway essentially runs the length of the island, but doesn't climb the steep hill that is Hong Kong. Get off at the closest station and either jump a cab or just walk. Hong Kong is one of the best walking cities in the world, and you can easily spend all your time on foot.
For your journey home, the Hong Kong airport is one of my favorites, with plenty of shopping, restaurants, and if you have access, some of the best airport lounges to be found. Cathay Pacific's First Class lounge offers private "cabanas" which you have to ask for, featuring a deep soak bathtub, shower and chaise lounge where you can watch shadows of other travelers dance past the frosted glass across a babbling creek at your feet. If that doesn't sound ridiculous enough, be sure to ask for a bottle of champagne, then sit back, close your eyes, and pray for a flight delay.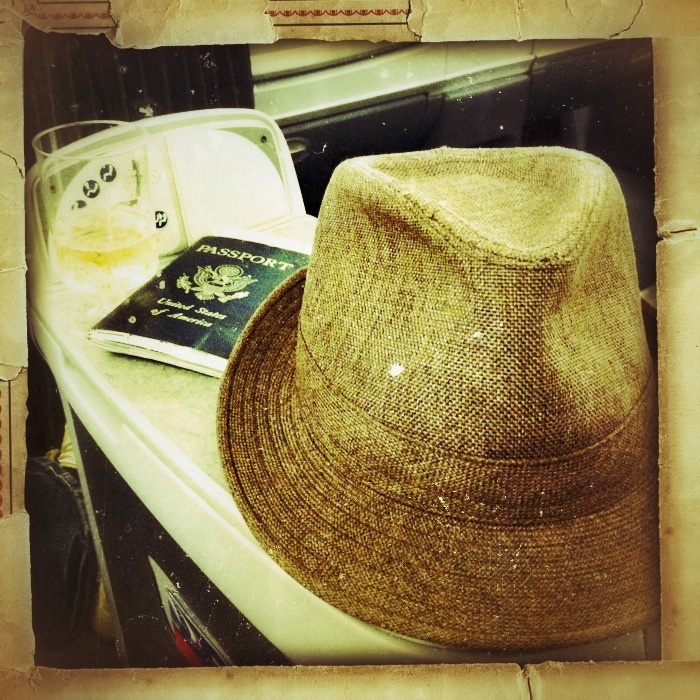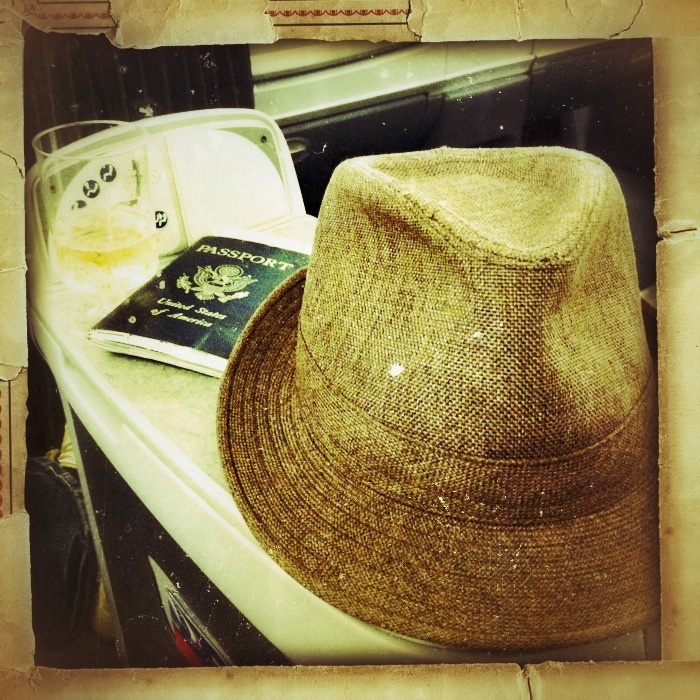 What's Your Favorite Spot?
Are you a Hong Kong regular? If so, where should I not miss on my next trip there?